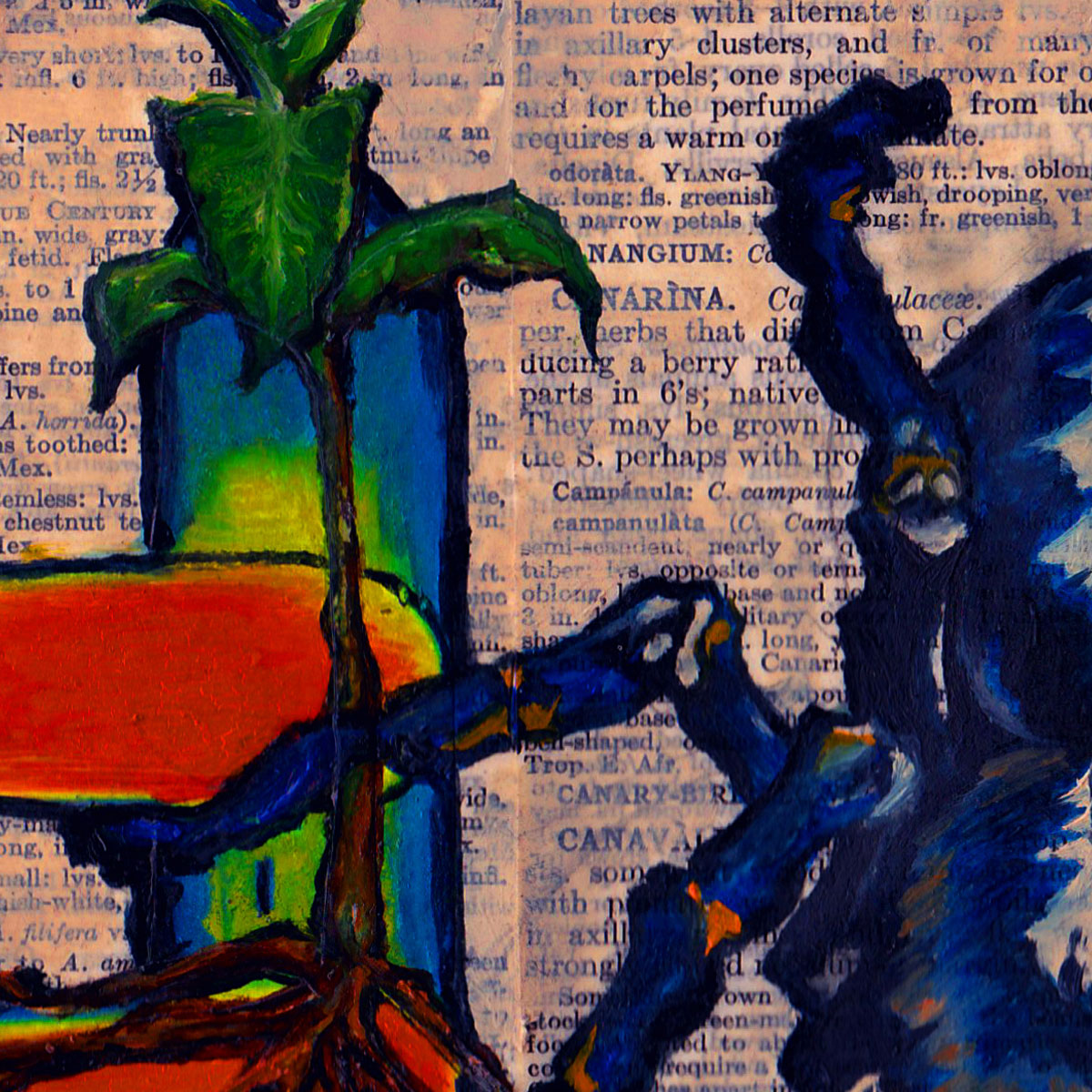 Cyriopagopus lividus is incredibly this gorgeous blue, native to parts of Myanmar, Vietnam and Thailand. They make silk-lined tunnel burrows among the roots of bushes, waiting for prey. Keeping this one company is a glowing power strip with many devices plugged in, growing like the roots and seedlings. Females live to 20 years or more, and are said to be brighter blue. Pages from a botanical encyclopedia form her silk tunnel thread background, and states of mind.
Hunting for the Right Words is a series exploring how we spin our written words into webs. Using physical book pages as background collage, the series incorporate imagery of USB cables, power strips, and other internet interaction around metaphor-portraits of individual spider species. So do we spin words together and pounce upon them, or throw them like weapons and traps.
8" x 8"
2016
Purchase canvas prints and more of this artwork at Fine Art America.