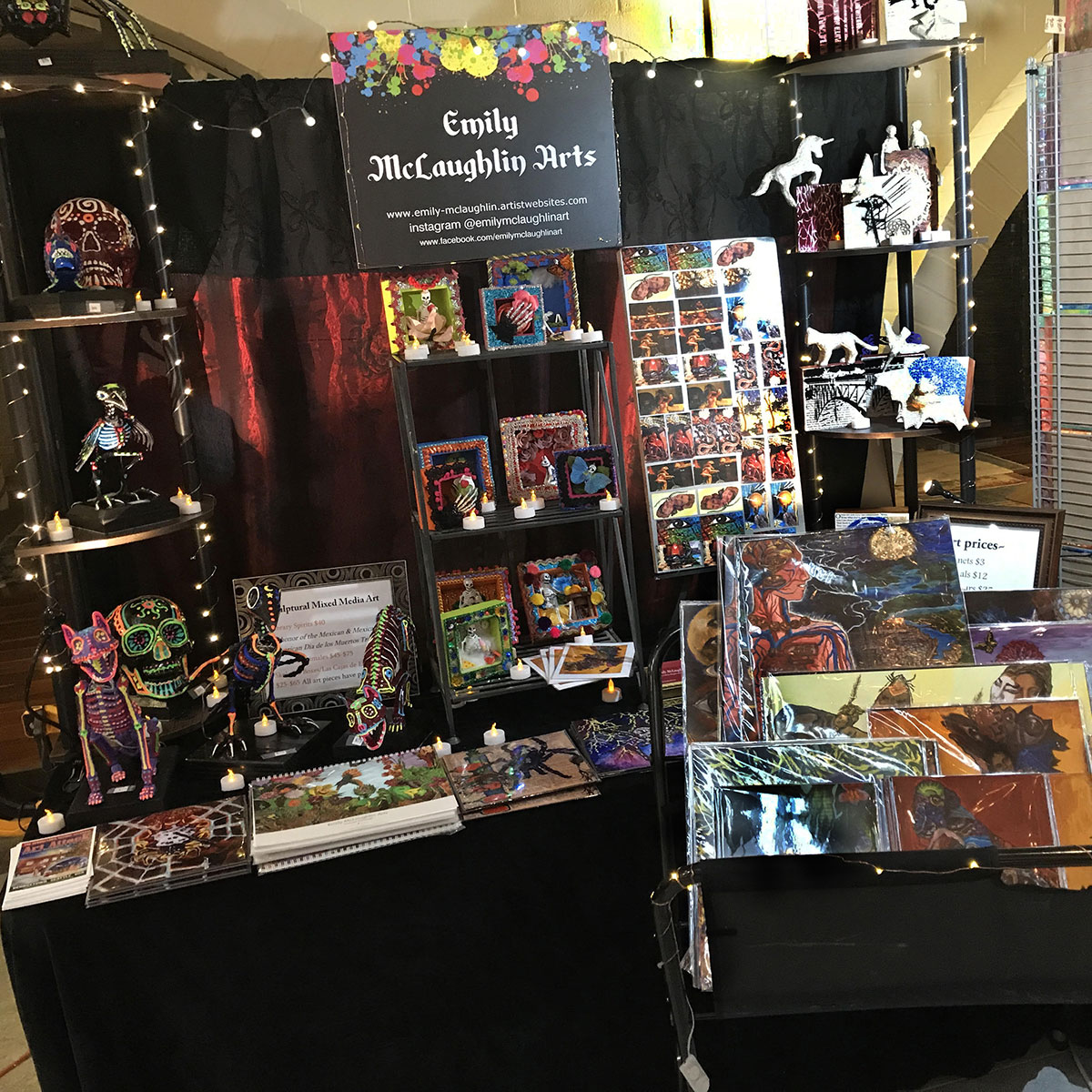 Art Under $100 is just as it sounds — AFFORDABLE ART WORK made by local talent. This year, the show will feature over 70 fine artists form South Park and beyond and a holiday party you won't want to miss.
Building your own art collection has never been easier. You'll be blown away by paintings, sculpture, glass art, metalwork, ceramic, fiber, and so much more. You can shop with a cocktail in hand, while your little ones make a beautiful art project of their own at the Makery.
Art Under $100 includes record-spinning with DJ Doctor David, Art Raffles, food trucks (314 Pie and Kiss My Grits), coffee (from Resistencia), beer (Georgetown Brewery), wine (Left Bank), cocktails (Glass Distillery and Captive Spirits Distilling), hands-on art projects (thanks to Makery) and more!
VIP hour from 1-2pm includes bubbly, chocolate, and a messenger bag!
Free entry from 2-8pm.